Setup external connections for efficiency
Due to the flexible design, Ozeki Phone System XE provides professional technical background to setup external connections. External connections refer to the various options through which you can make phone calls from your corporate phone system. In order to be efficient and first-rate, Ozeki Phone System offers advanced and outstanding solutions. Read more ...
Your Ozeki Phone System XE is capable for various external connections that leads to extended posibilities in communication: you can send and receive SMS through your Ozeki Phone System XE, have calls to and from PSTN and GSM networks, and of course, communicate through the Internet on different devices and with webphones. (Figure 1).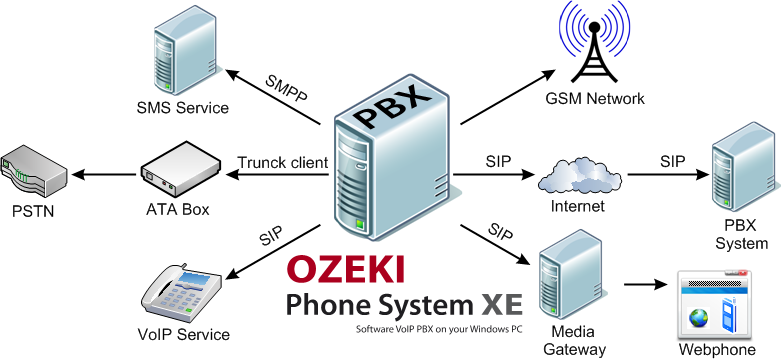 Figure 1 - Various external connections with your Ozeki Phone System XE
Related articles: