---
How to Setup Skype Connect with Ozeki PBX
Skype is one of the most well-known VoIP providers today, so if you are not sure whether you could configure it to work with with Ozeki Phone System XE, then this site will tell you how easy it is do so.
Skype has a few free services, but in order to make calls to a PSTN number (Public Switched Telephone Network is the analog telephone network, including both landline and mobile networks), you need to put some money into your Skype account.
What you need to make a call to a VoIP Phone from Skype
(Figure 1)
Skype application with an existing account
A Wifi Router and a VoIP Provider that are both needed to connect your cellphone to the Internet
A PBX, like Ozeki Phone System XE, which will transmit your calls to the desired VoIP phones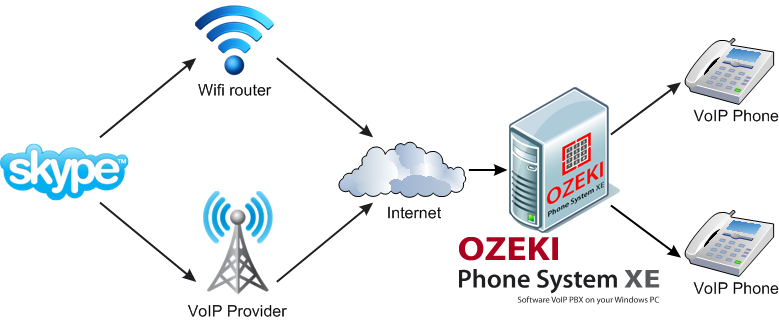 Figure 1 - How to Setup Skype Connect with Ozeki PBX
Installation steps
Log in to Skype, using your Skype Name and Password.

Select Set up Skype Connect option.

Click on Create a new profile button at the bottom of the page.

Choose a profile name, which you would like to be displayed, then click on Next button.

The next step is to choose the method of authentication that your PBX needs. Into SIP User field under Registration tab, enter your user name, and type your password into Password field. (SIP = Session Initiation Protocol initiates, maintains and terminates connection during a multimedia session)

Start Ozeki Phone System XE.

Enter the same SIP User name as what you gave in Skype at Display name, User ID and Register Name fields. Use the same user name in all three fields of Ozeki Phone System XE and the user name you gave in Step 5.

Enter the same password as the one you used in Step 5 at Register Password field.

Type sip.skype.com into Domain Server field.

Click on Register button.
Making a Call
Having finished registration, you can see the phone line you have registered at Phone Lines Section of Ozeki Phone System XE.

Enter the telephone number you wish to call, using the numeric keys on your screen.

Click on Pick up button.

The call arrives at the device belonging to the destination number.
As you can see, this process is not a challenge at all, it is just as easy to manage as an other features of Ozeki Phone System XE. Its goal is to provide you the high-quality service and the flexibility that you need, using next-generation technologies and high extertise for your comfort and reliability.
Read the following pages to get more insight to certain topics:
More information
---
---