---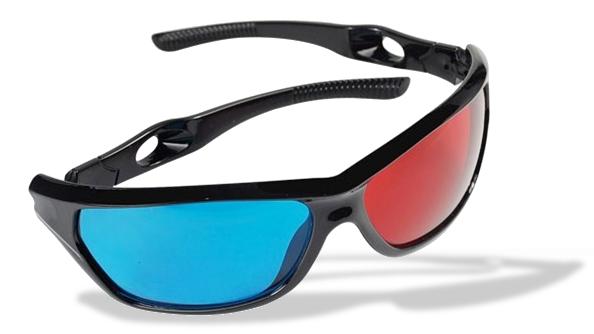 Red-Cyan
3D Vision Glasses
3D glasses for improved viewing
Plastic • Anaglyph Framed • Perfect for Ozeki 3D Softphone
Overview
The combination of red-cyan colors in 3D glasses is currently the most common in use. These kind of glasses ensure pure red for the left eye and pure cyan (green+blue) for the right eye.
For perfect viewing, a pure color display and viewing filters are needed that match the display. Since Ozeki 3D Softphone delivers 3D image using the red-cyan color scheme, it is highly recommended to use 3D glasses with red and cyan lenses.
Red-Cyan 3D Vision Glasses is a plastic anaglyph glasses that can employ diopter correction for improved viewing. The plastic formula provides stability and it is comfortable to wear.
Key features
Adopts optical filter principle to achieve 3D effect
Can be used with the red-cyan 3D overlay
Red for left and cyan for right
Provides the experience of life-like reality
Perfect for Ozeki 3D Softphone
Plasma TV Movie Dimensional
Great for watching 3D movies
Also for viewing 3D magazines, posters, anaglyph photos on the Internet, etc.
Package: 1 pair of glasses
More information
---
---